This is another first draft of an Ekphrastic piece.
https://www.metmuseum.org/art/collection/search/393908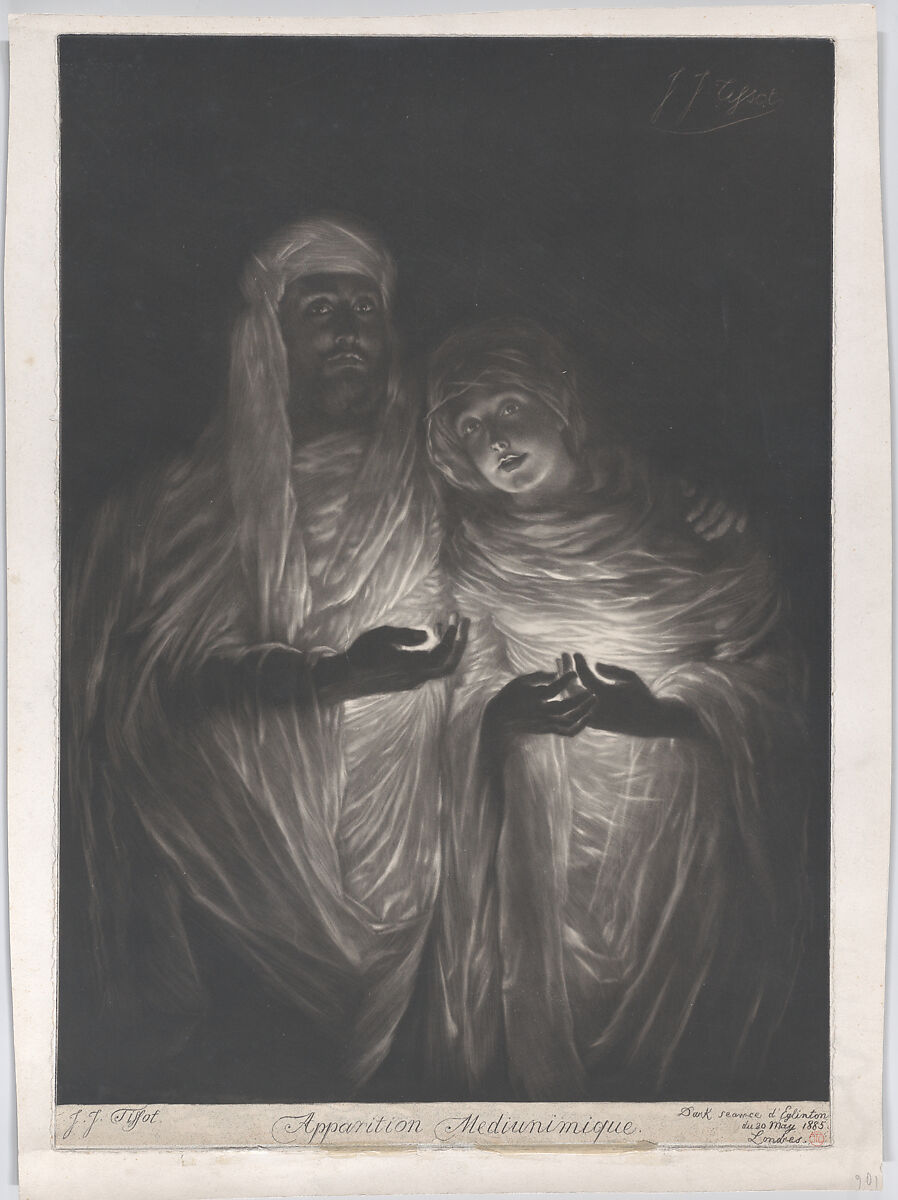 The Apparition James Tissot 1885
My father's hands reach for me from the darkness. His fingers nearly brush my ankle and I shrink away, pulling my legs tighter against my body.
My mother holds a light, her face leans in my direction. "Trust us, baby." Her soft voice, deceptively kind draws me in, but I harden my heart. Their soft whispers as I skulked around their bed at night spoke of sacrifice, of killing their only child. My hands ache to touch the tears cascading down my mother's face, the tears that belie her desire to murder me in my bed.
My father gropes for me again, blindly fumbling on the bedclothes. He passes a candle in front of him, casting light across the clean, unrumpled bedsheets. I stare at him as he mumbles again, invoking the sweet Anubis to come for my soul.
"It's for the best," my mother whispers. She reaches out and for a moment, I can almost feel her hand on my head. A surge of memory, my mother wiping my fevered brow, my father crying, the doctor shaking his head.
Against my will, my hands reach for my mother and pass through her. Something else grabs for me, strong hands, not my father's, nor my mother and for a moment, I struggle and try to cry out, but the hands grow warm, alive, and my fingers barely brush my mother's face before I relax into the grasping hands.